∙ REPRESENTATIVE SILVERPOINT PROJECTS ∙
Electric and Gas Utility Management Performance Audits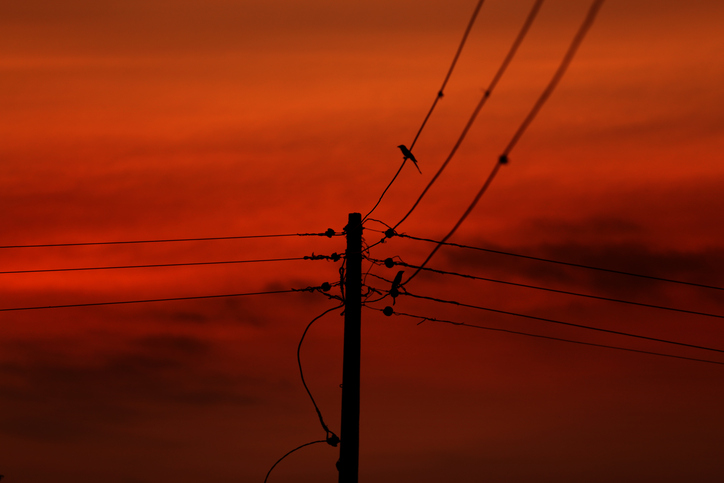 Silverpoint is currently working on a comprehensive management and operations audit of a large utility in the Northeast.
The firm also recently conducted a management performance audit on behalf of New Jersey regulators that encompassed such areas as distribution system operations and maintenance, T&D capital planning and construction, system reliability, emergency preparedness and restoration capability, customer service, strategic planning, governance, finance, human resources, IT, affiliate relations and cost allocation. Specific areas of focus included cyber security, implementation of smart grid and advanced metering technologies, and distributed energy resources.
Our final report is available on the New Jersey BPU website: https://www.bpu.state.nj.us/bpu/pdf/boardorders/2019/20190807/8-7-19-1B.pdf
Washington Gas Light Natural Gas Procurement
Silverpoint completed a detailed review of natural gas procurement policies and practices at a multi-state gas distribution company on behalf of the Public Service Commission of the District of Columbia in 2017. As part of the investigation, our team evaluated the efficiency and effectiveness of the company's default gas supply functions, including demand forecasting, capacity resource portfolio planning, commodity procurement, and management of transportation, storage, and peaking assets. We also evaluated the utility's asset management efforts and its risk management practices, including physical and financial hedging. A copy of the public version of our 2017 final report is available on the Commission's website:
https://edocket.dcpsc.org/apis/api/filing/download?attachId=18273&guidFileName=c46f5602-094f-46ba-8fa1-d0a38011e8e2.pdf
Electric Distribution Infrastructure
Silverpoint was selected by the Maryland Public Service Commission to evaluate the long-term comprehensive infrastructure assessments and outage restoration staffing plans submitted by the state's six electric distribution companies in connection with Case No. 9298. A copy of our final report is available on the PSC website (Item 98):
https://www.psc.state.md.us/search-results/?q=9298&x.x=0&x.y=0&search=all&search=case
Silverpoint also worked with Delaware Commission Staff on two matters involving Delmarva Power & Light. In addition to providing expert testimony in the recent rate case, we evaluated the appropriateness of the company's proposed distribution infrastructure and reliability-related investments.
October 2011 Snowstorm
During 2012, Silverpoint worked for the Massachusetts Attorney General's Office, providing technical support and expert testimony in connection with the Department of Public Utilities' investigation into the response by the state's electric utilities to the October snowstorm. Our team examined one utility's pre-event preparedness and operational response, including the timeliness of its request for outside assistance. We also evaluated the quality and effectiveness of its communications with customers and with state, local, and municipal officials before, during, and after the event.
Verizon Performance Assurance Plans
During 2012, Silverpoint completed a review of Verizon's wholesale performance metrics and performance assurance plan remedies on behalf of the Pennsylvania Public Utility Commission. As part of our investigation, we verified the integrity and accuracy of the underlying data, which originate from Verizon's pre-ordering, ordering, provisioning, maintenance and repair, and billing operational support systems. We confirmed that the company's calculation procedures conformed to established carrier-to-carrier guidelines. The team also ascertained whether the company's metric and statistical test calculations were mathematically correct and consistent with documented procedures.
Silverpoint conducted a similar investigation on behalf of the Massachusetts Department of Telecommunications and Cable in 2013.
Pepco Reliability and Service Quality
Silverpoint and First Quartile Consulting completed an evaluation of the reliability and quality of the electric distribution system of Potomac Electric Power Company (Pepco) for the Maryland Public Service Commission. The team examined the adequacy of Pepco's system infrastructure, and considered the sufficiency of its reliability-related capital investments and system maintenance practices, including vegetation management. We indentified the root causes for Pepco's reliability problems and evaluated the most recent set of initiatives the company offered to address them. Part of our charter was to evaluate Pepco's emergency preparedness and restoration efforts during four major storm events of 2010. We assessed the company's physical restoration efforts and the effectiveness of its communications with customers during the outages. The team also investigated the underlying causes for Pepco's difficulty in providing customers with a reliable estimated time of restoration.
A copy of our final report in Case No. 9240 is available on the Maryland PSC website (Item 44):
https://www.psc.state.md.us/search-results/?q=9240&x.x=0&x.y=0&search=all&search=case
FirstEnergy – Allegheny Energy Merger
Silverpoint, in conjunction with the law firm of Nixon Peabody LLP, served as advisors to the Maryland Public Service Commission in connection with its evaluation of the acquisition of Allegheny Energy, Inc. by FirstEnergy Corp. Silverpoint's principal was the team's lead on non-legal issues, and managed the contributions of the consulting team's financial, investment banking, utility operations, accounting, and energy market subject matter experts. Prominent issues in this proceeding included the adequacy of ring-fencing provisions, and the quantification and sharing of expected net merger savings.